It's installed beautifully.


μ-Solator™ for Museum

Setting Exhibits
In the case of an exhibition stand, the μ-Solator™ is commonly attached to a base steel plate. This has two purposes.

1.For stabilizing action in case the load object is light.
2.To prevent the sliding plate from bending by its own weight and not to contact with the floor.
Installation for Display Stand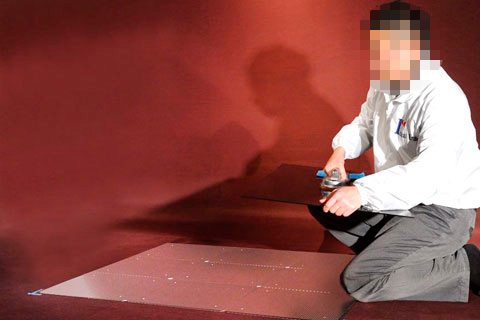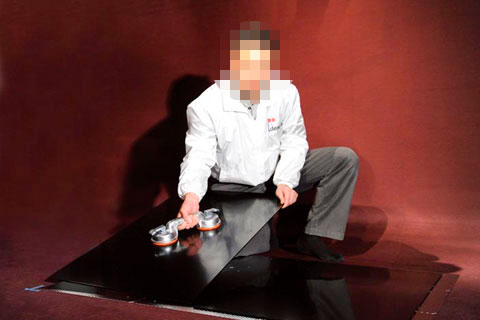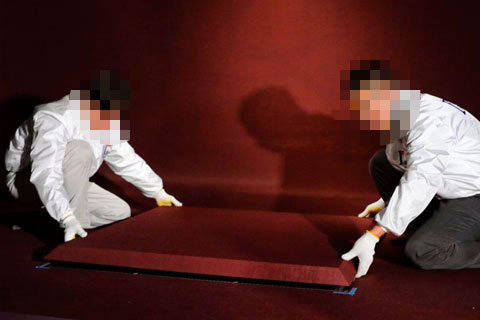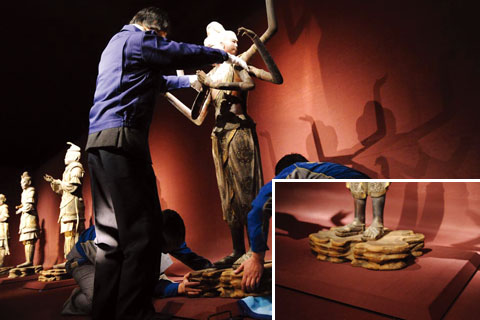 μ-Solator
™
is the thinnest seismic isolator in the world.
Even if the μ-Solator
™
is installed, the exhibition environment doesn't change.
Fail-safe
μ-Solator™ design includes a "Fail-safe" factor.
When shaking of Conventional Isolator is superior to the movable scope, there is a possibility that a big impact occurs and collapses.
μ-Solator™ is only 3mm, so the risk which also collapses beyond the movable scope is low.

A fail-safe in engineering is a design feature or practice that in the event of a specific type of failure, inherently responds in a way that will cause no or minimal harm to other equipment, the environment or to people.
We designed μ-Solator™ to stop secondary disaster.
Occurring time of an earthquake and the scale can't be predicted correctly, but even if an enormous earthquake occurs, the biggest safety is secured.
Installation for Entire Rooms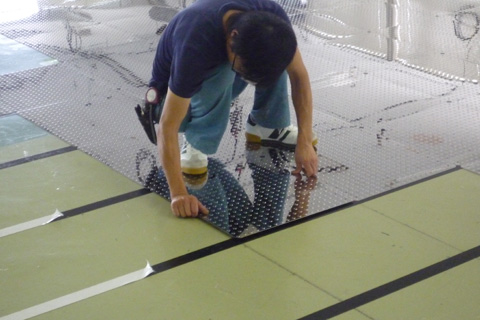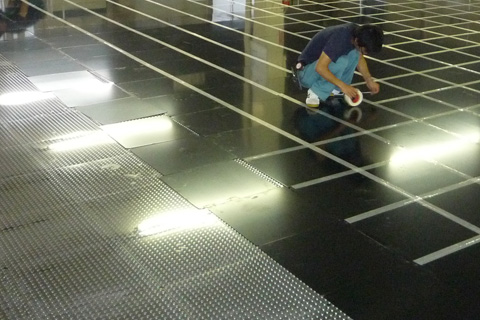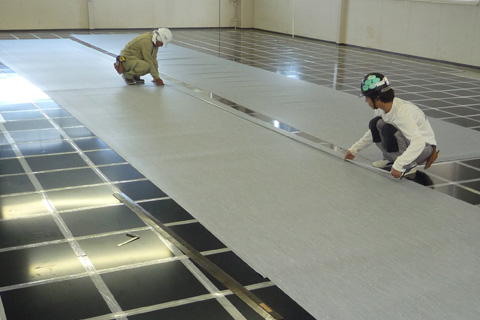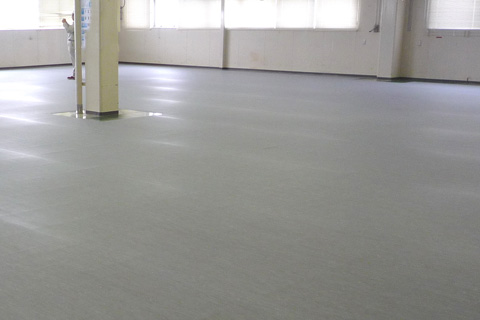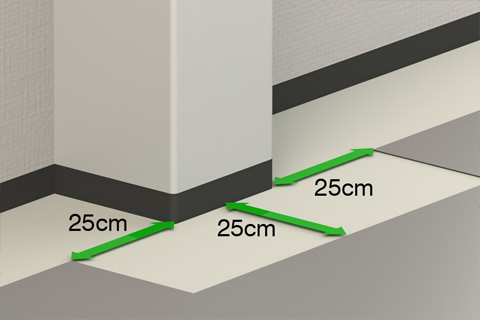 During a major earthquake, isolation volume may be 250mm, so it is recommended there be more than 250mm border around walls and pillars.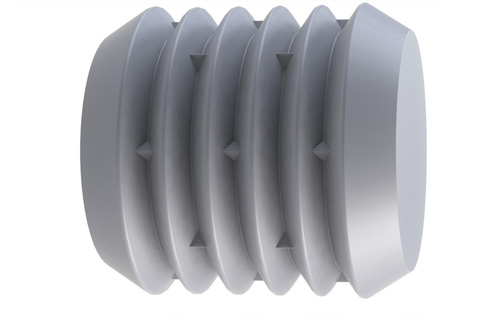 Air damper absorbs the shock of unexpected move of isolated floor caused by potential huge earthquake.
---
Contact Us
Tel+81-3-6910-0411
Business hours: 9:00 to 18:00
We are closed on Sat. Sun. and public holidays.
---
© Ideal Brain Co., Ltd. All Rights Reserved.